Payroll and HR System For Kenya Payroll and HR System For Kenya
---
Once you purchase, a download link will be sent to you via email.
Specifications for Payroll and HR System For Kenya
| | |
| --- | --- |
| Odoo Version | 13 or 10 or 11 or 12 |
Human Resource Managment & Payroll Processing Solution For Kenya
Manage your employees effectively, Automate your HR processes and workflows. Reap the benefits starting from today!
New Version 12.0.1.0 Released on Jan 31, 2019
Username: demo
Password: demo
Kenyan Payroll Details
Capture every little detail about your employee. These include last name, first name, nationality, ID, Passport, dependents, next of kin, marital status, children, spouse, Home address, NSSF number, NHIF Number, KRA PIN, HELB details, Job title, Job description, His/her Manager, leave days, Overtime requests, Attendance and much more.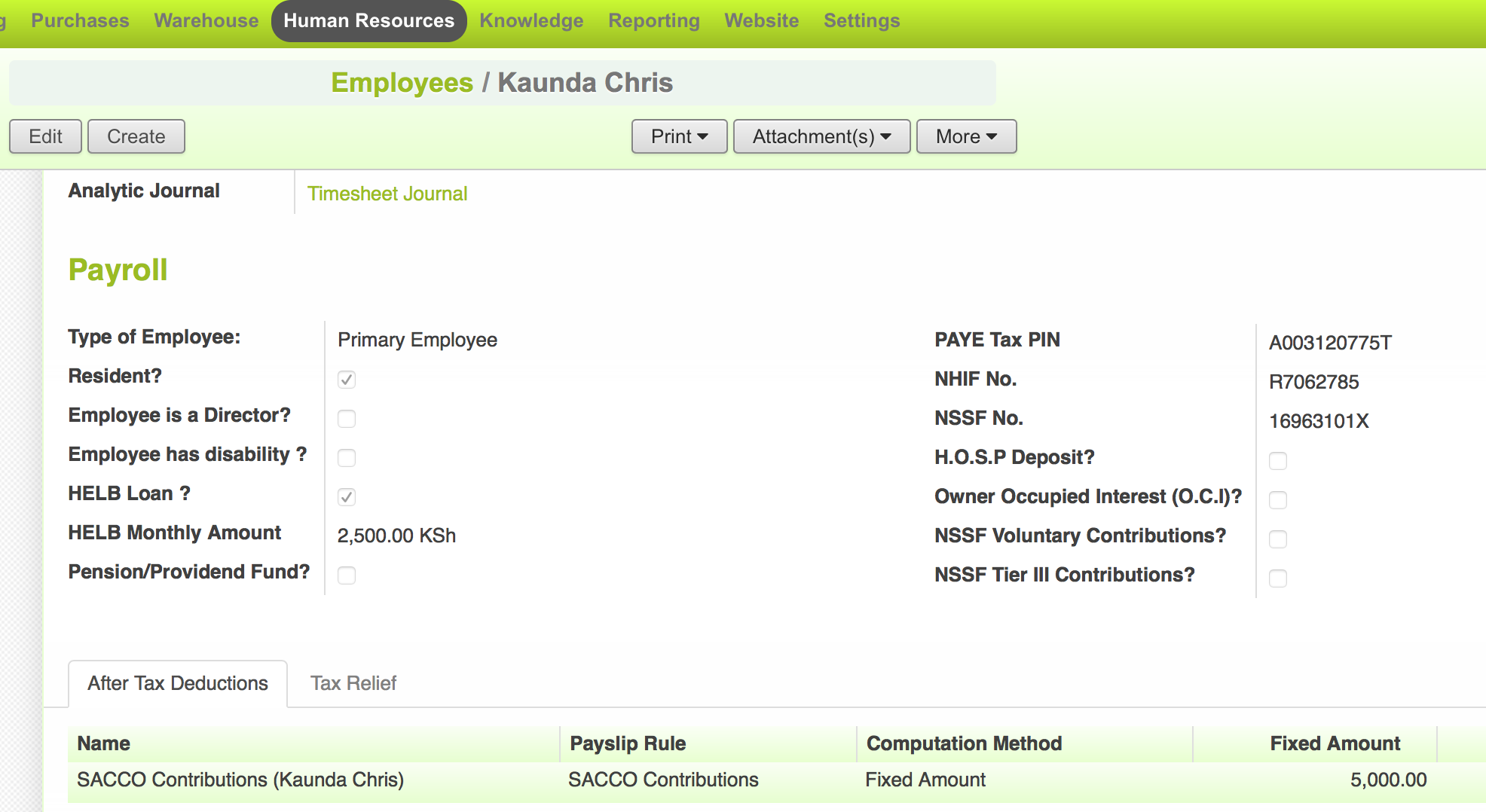 Overtime Request & Approval
Employees can login and access their profile, apply for Overtime and request for approval of the same. The approver/Manager will be notified within the internal messaging module and also via email. Once approval is done, the approved amount is automatically reflected in the next payroll run. Paid Overtime requests will be marked as paid so that they do not appear again in the next payroll month
Easy & Flexible Payroll Configuration
More than 120 Salary rules with accurate and up to date formulas have been configured. Use only one unified salary structure for all employees irrespective of their payment schedule or Job group. You don't need to configure a lot of things when adding a new employee. The system intelligently picks the right salary rules to use to run payroll for each employee depending on the employee settings
Details for about 40 local Banks and 1500+ bank branches in Kenya have already been loaded for your convenience in accurately setting up bank details for your employees in the system.
You just need to feed in your employee details once and forget! We also assist to import existing employee details from your current system into the new system. Once your Employee details have been loaded, it takes less than a minute to run payroll for thousands of employees. Formulas are simple to understand and easy to adjust when necessary. No external support needed
Payslip come in two formats; Excel or PDF which you can easily dispatch to your employees all at once via email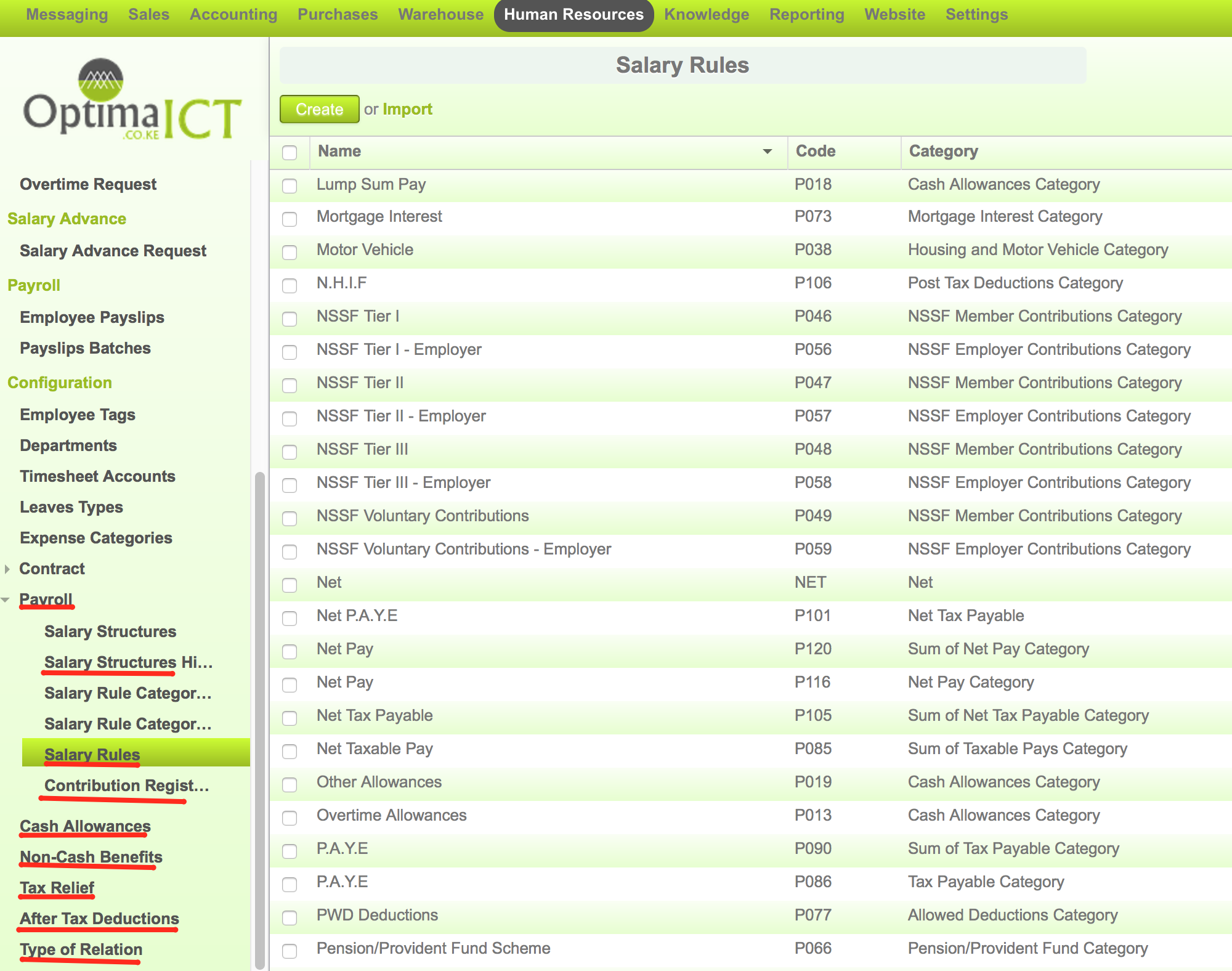 Payroll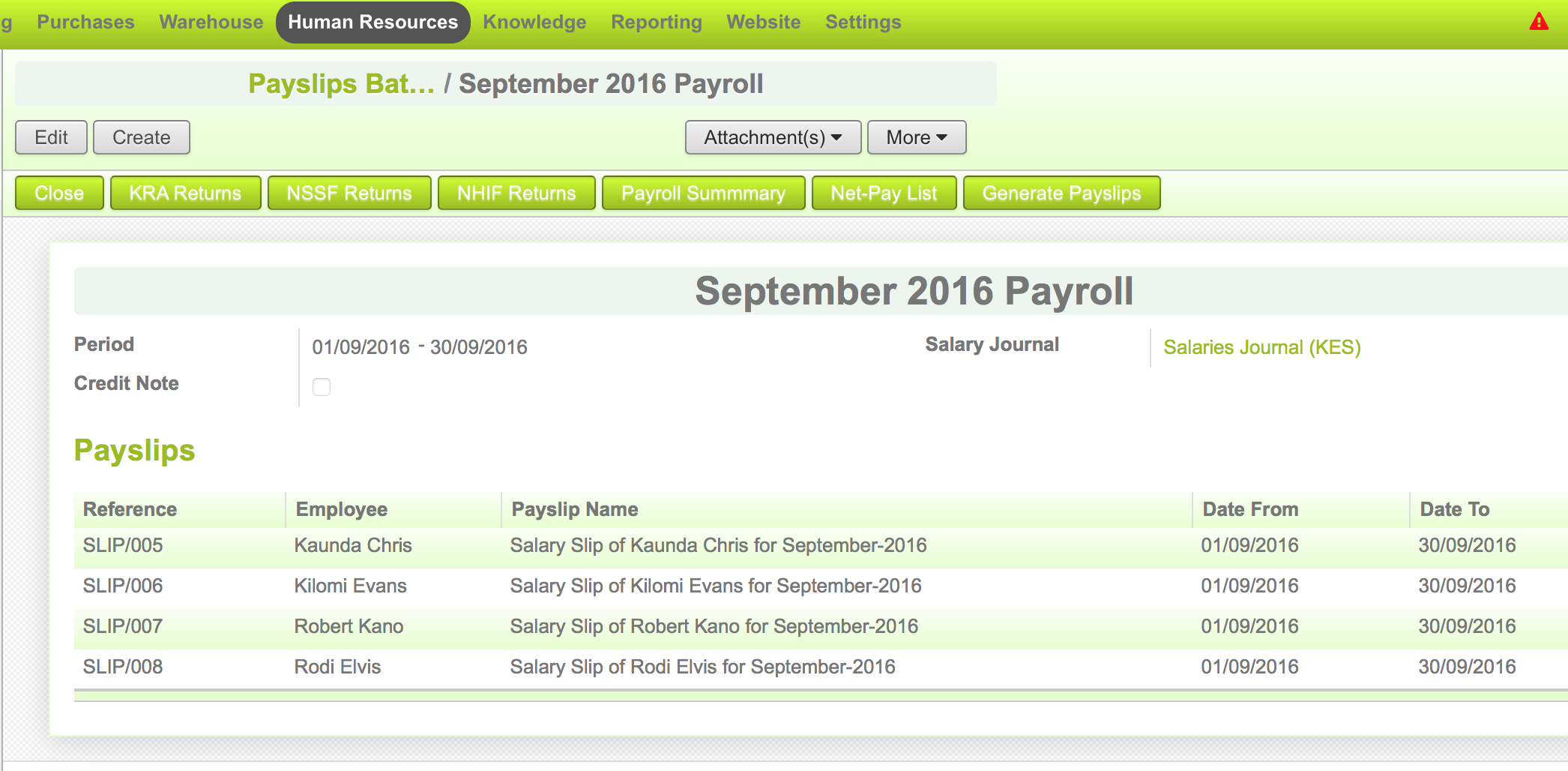 Payslip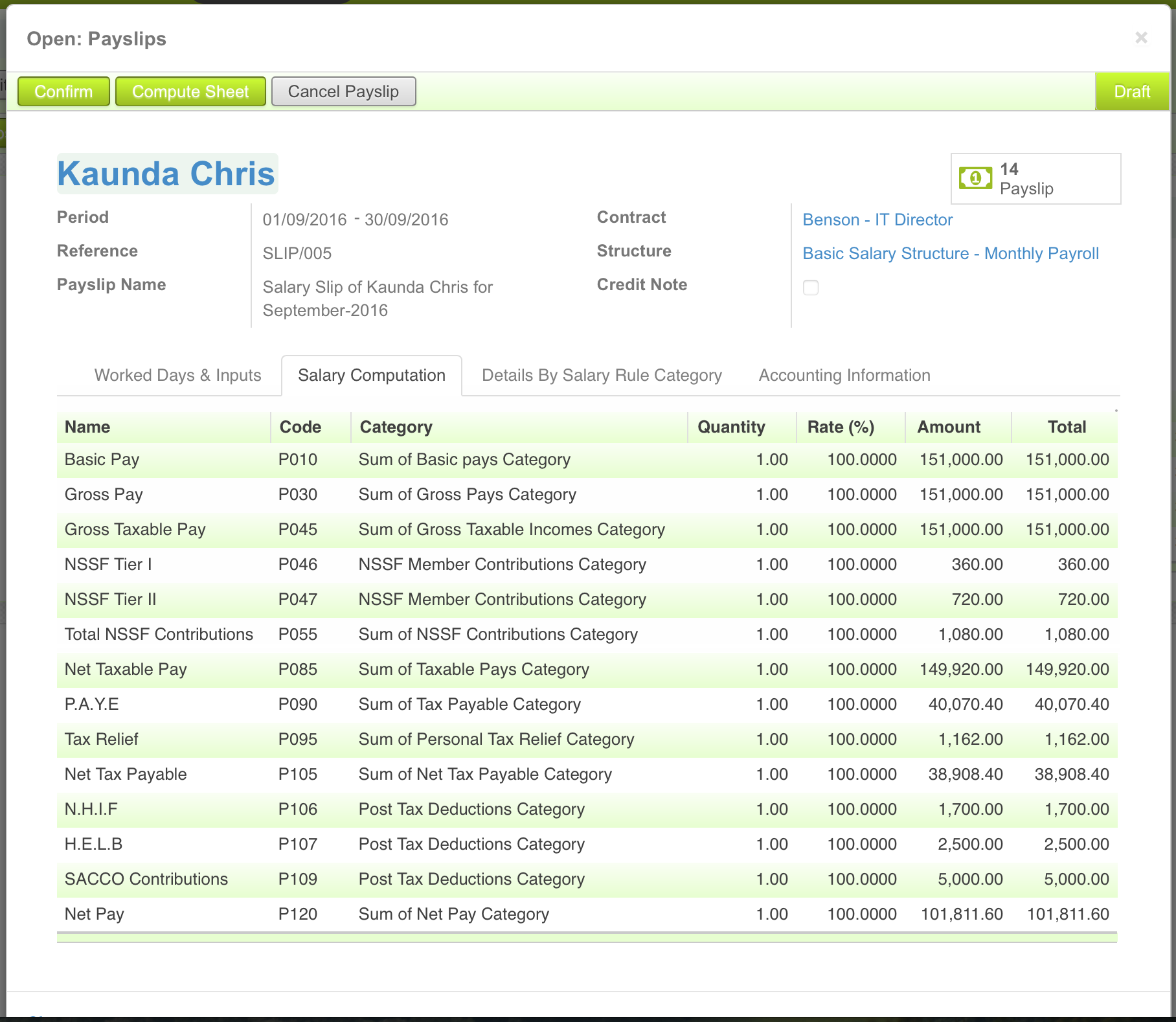 NSSF Monthly Returns file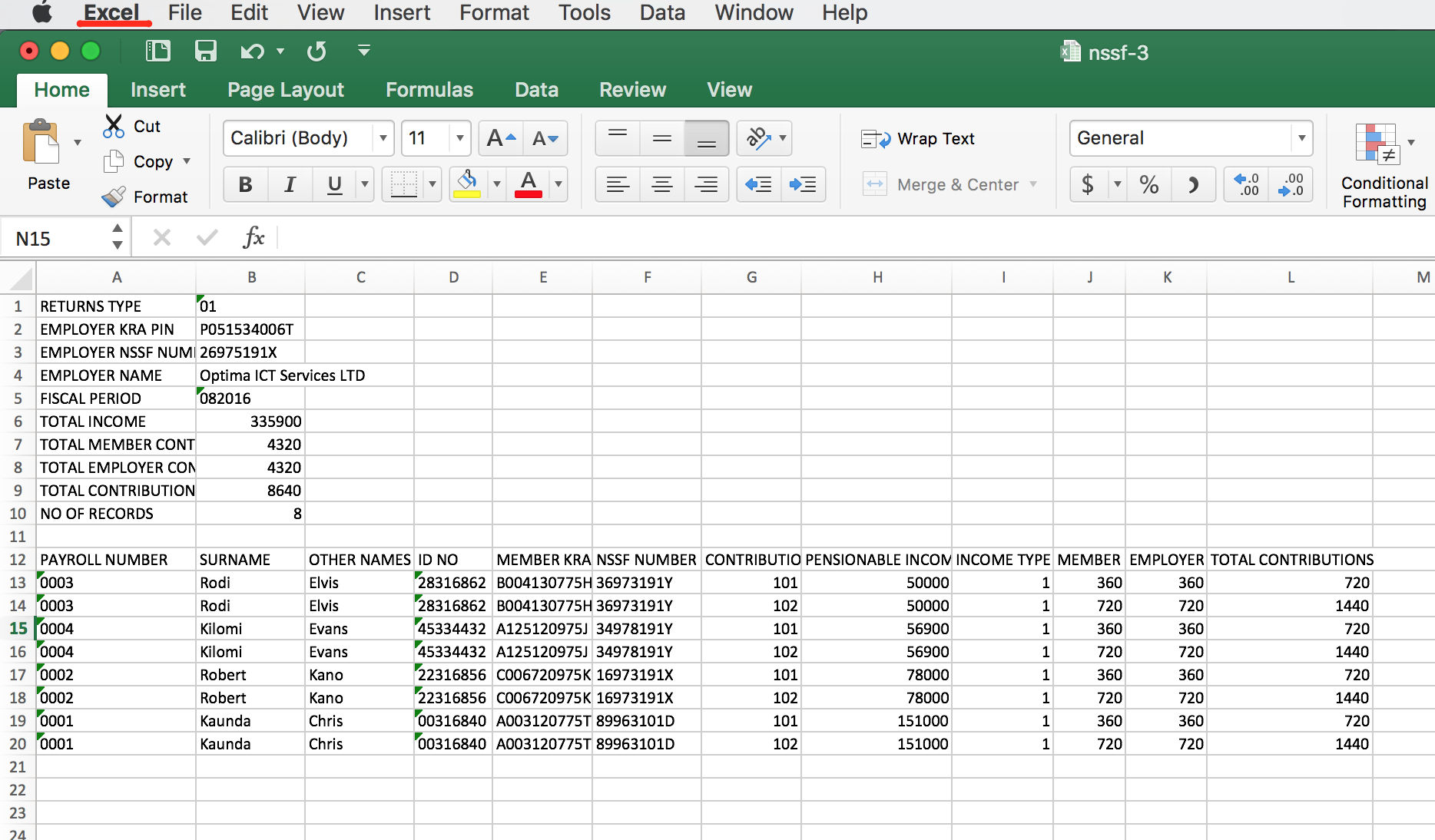 NHIF Monthly Byproduct file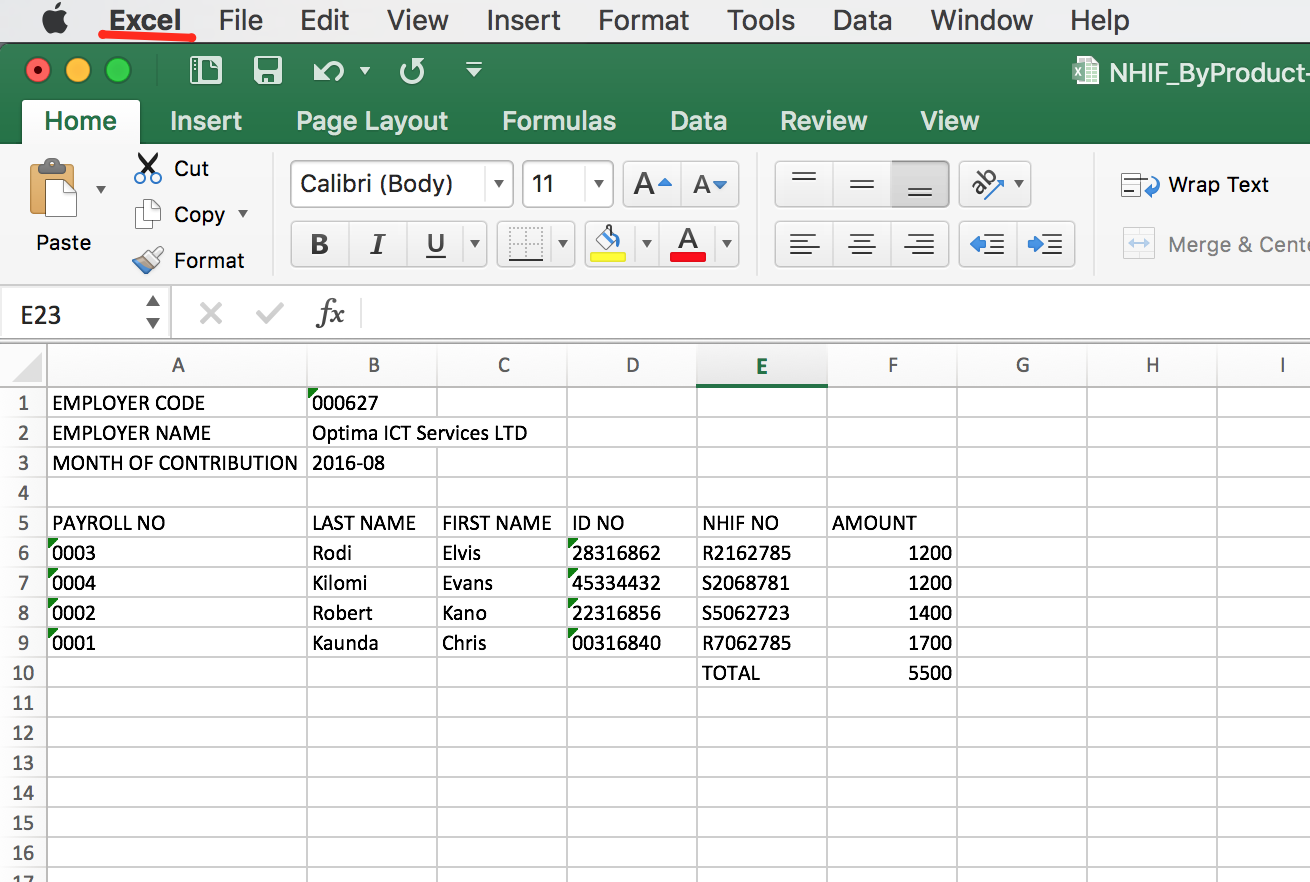 CSV file for Importing to KRA P10 Form (P10_return.xlsm or P10_return.xls)

Payslip Report (PDF)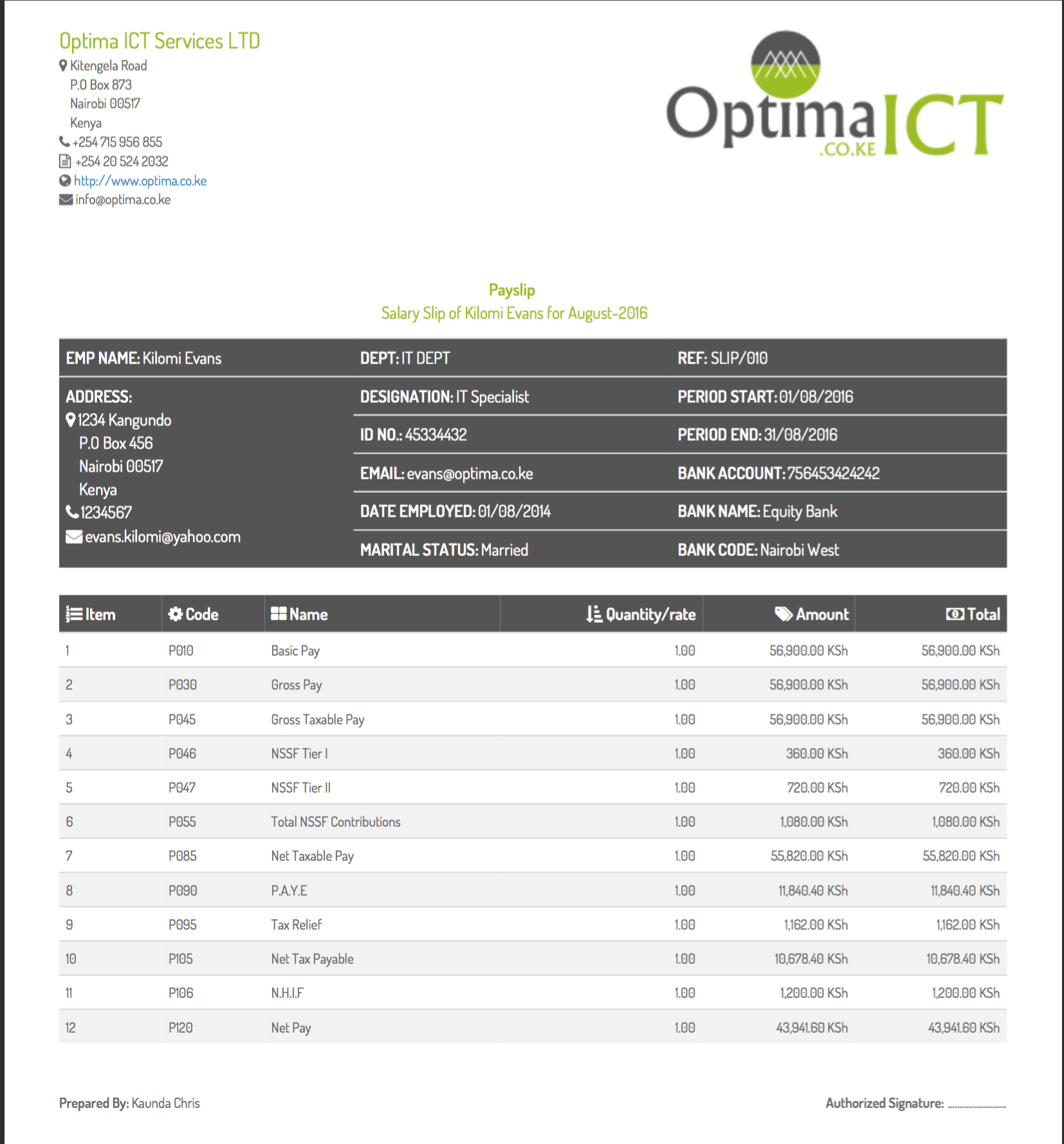 Monthly Payroll Summary (Excel)

Net Pay Bank Register (Excel)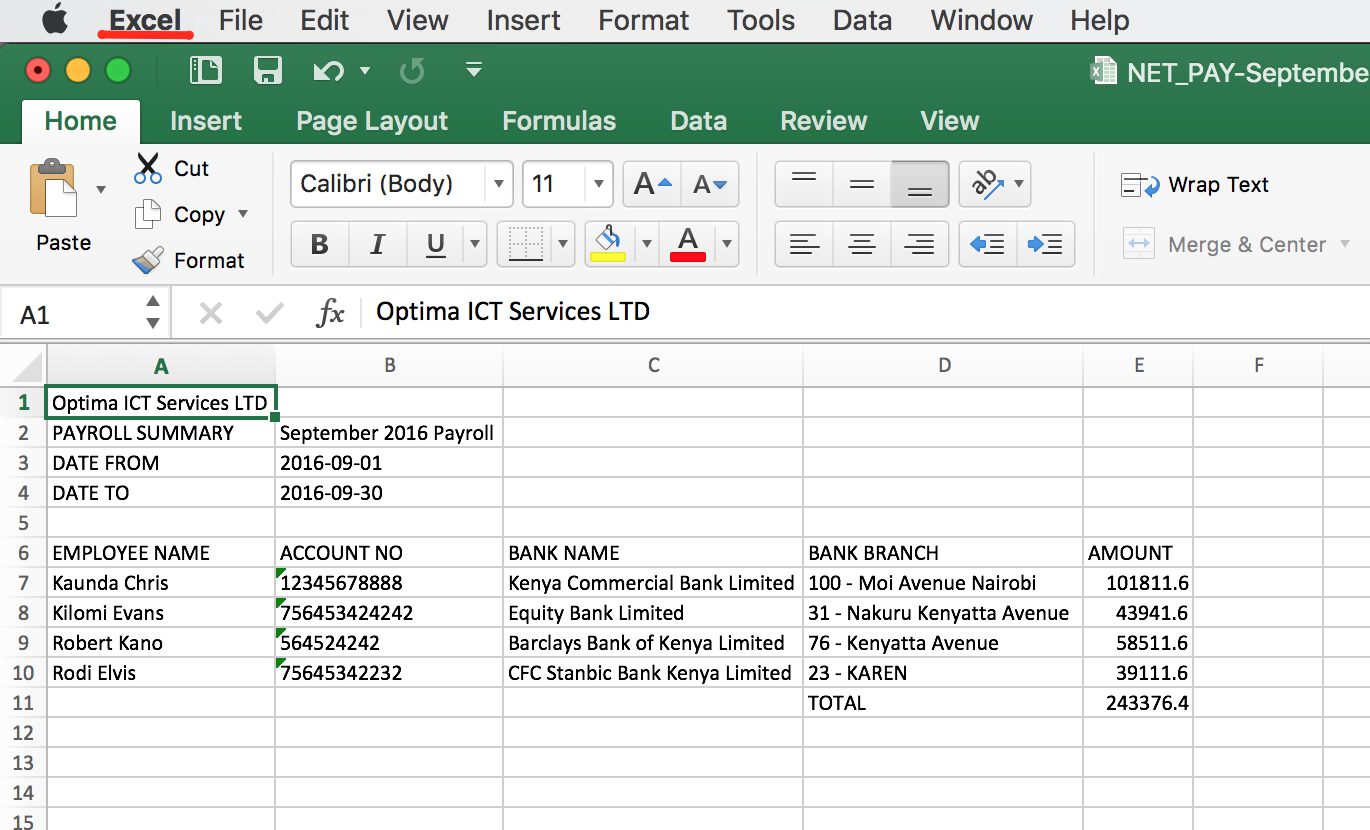 Odoo Support Services
For bug reporting and fixing, enjoy our odoo support and development services from experienced team in Kenya
We are a highly qualified team of well-rounded software engineers and applications systems integrators specialised in open source ERP solutions for SMEs all over the world